Work From Home Refresh & Reset Yoga
Utilizing yoga postures and breathwork, this class will be able to refresh your body and reset your mind.
Yoga postures will counteract the "work from home" posture that often weakens the body, creating tension and imbalances that leave us feeling drained. When the body is under stress, the mind can spiral into unhealthy patterns and unproductive thought processes.
Afterward, you'll feel a new sense of energy, allowing you to counteract work strain's adverse effects. Join me in this transformative class so you can show up as the best version of yourself.
Things you should know
Great for all levels
Webcam optional
No props needed
When will the session be held?
The date and time is yet to be determined. We're asking everyone who is interested in this Refresh & Reset yoga class to fill out the availability survey so that we can schedule a session that works for everyone.
Virtuwell will not accept liability for any injury or otherwise from your participation in this program. As is the case with any physical activity, the risk of injury is always present and cannot be entirely eliminated. If you experience any pain or discomfort you agree to listen to your body, adjust the posture or stop all together. You affirm that you alone are responsible to decide whether to practice yoga.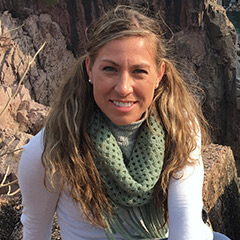 Meet Kristin
I am passionate about improving people's quality of life through yoga. Learning to build inner and outer strength, people can then show up as the best version of themselves for themselves and for others.