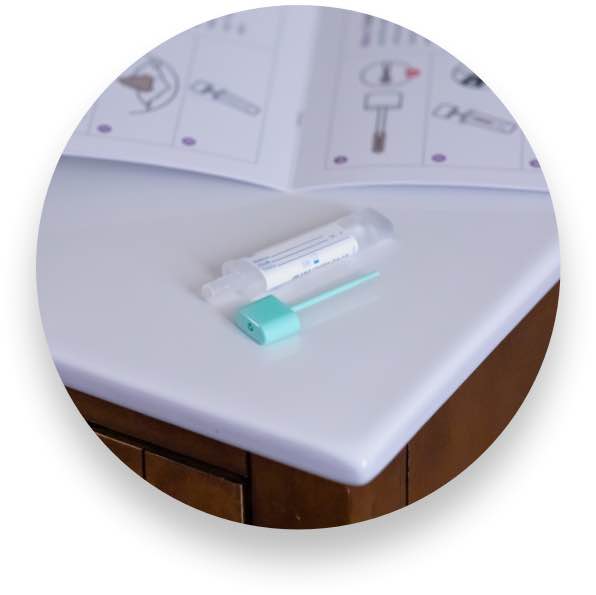 What is a FIT test and should I complete one?
---
As we age, our risk for developing a variety of diseases increases. And that includes different types of cancers, like colon cancer. In fact, you may be surprised to learn that colon cancer is the second-leading cause of cancer deaths in the U.S. This figure is especially tragic considering that colon cancer is one of the easiest types of cancer to detect and, when caught early, successfully treat.  
We know you want to do everything you can to prioritize your health and prevent disease. And if you're age 45 or older, it's time to start screening for colon cancer. But while you're probably familiar with the traditional in-person colon cancer screening known as a colonoscopy, you may not know about a less invasive screening known as a FIT test. Keep reading to learn more about this potentially life-saving test.   
Frequently asked questions
What is the FIT test

FIT stands for fecal immunochemical test. It's a non-invasive test that should be conducted every year. A FIT test is an easy way to screen for colon cancer from the privacy and comfort of your own home. 

How does a FIT test screen for colon cancer?

It's important to know that FIT test results don't tell you if you do or do not have colon cancer. What the test does, is detect whether or not traces of blood – commonly associated with precancerous polyps or colon cancer – are present in your stool. If blood is detected, additional testing is needed to determine the cause and appropriate next steps. 

Who is a candidate for a FIT test to screen for colon cancer?

If you don't have a family history of colon cancer, haven't previously had an abnormal colonoscopy and are age 45 or older, a FIT test is an excellent option to screen for colon cancer.

What are some risk factors for colon cancer?

Your risk for developing colon cancer increases with age. That's why it's recommended to start screening at age 45. Screening with a FIT test should be completed annually as colon cancer is often an invisible disease with no obvious symptoms.

Is a FIT test an effective way to screen for colon cancer?

Yes! Polyps in the colon that are precancerous or indicate cancer are more likely to bleed and a FIT test is highly effective at detecting the presence of blood in your stool. With annual FIT test screenings, the likelihood of being able to detect and successfully remove these polyps increases.  

What do FIT test results mean?

FIT test results will tell you whether or not blood was detected in your stool. Blood in stool can be related to several conditions, including colon cancer. If blood is detected in your stool, we'll help you figure out what additional steps are needed to determine the cause.

Are there other colon cancer screening options?

Yes, you can see your primary care provider and complete a colonoscopy. A colonoscopy is an in-person procedure that's more invasive. Colonoscopies are routinely conducted to test for and diagnose a variety of intestinal conditions, including colon cancer.

Is a FIT test easy to complete?

Yes, a FIT test doesn't require any dietary or medication restrictions or other prep work. We recommend keeping your FIT test kit in the bathroom so it's handy when nature calls – then follow the simple no-contact instructions to collect your stool sample.

Are colon cancer screenings covered by insurance?

At-home FIT tests are 100% covered for HealthPartners members, which means there is no out-of-pocket cost.
Ready to order your FIT test?