Quick diagnosis & treatment
Fight the flu from your home.
With the flu, the last thing you want to do is leave your house. Now you don't have to. At Virtuwell, we treat symptoms like yours every day.
---
No waiting

Answer questions about your flu symptoms.

No app or video required

Get expert diagnosis and treatment by nurse practitioners.

Real treatment by real people

Get a treatment plan, and prescriptions to your pharmacy if needed.
Safe & Convenient
Always a human connection
Board-certified nurse practitioners are at the heart of every visit. They create a custom treatment plan you can trust. And, they're available to answer any questions about your plan for free.
---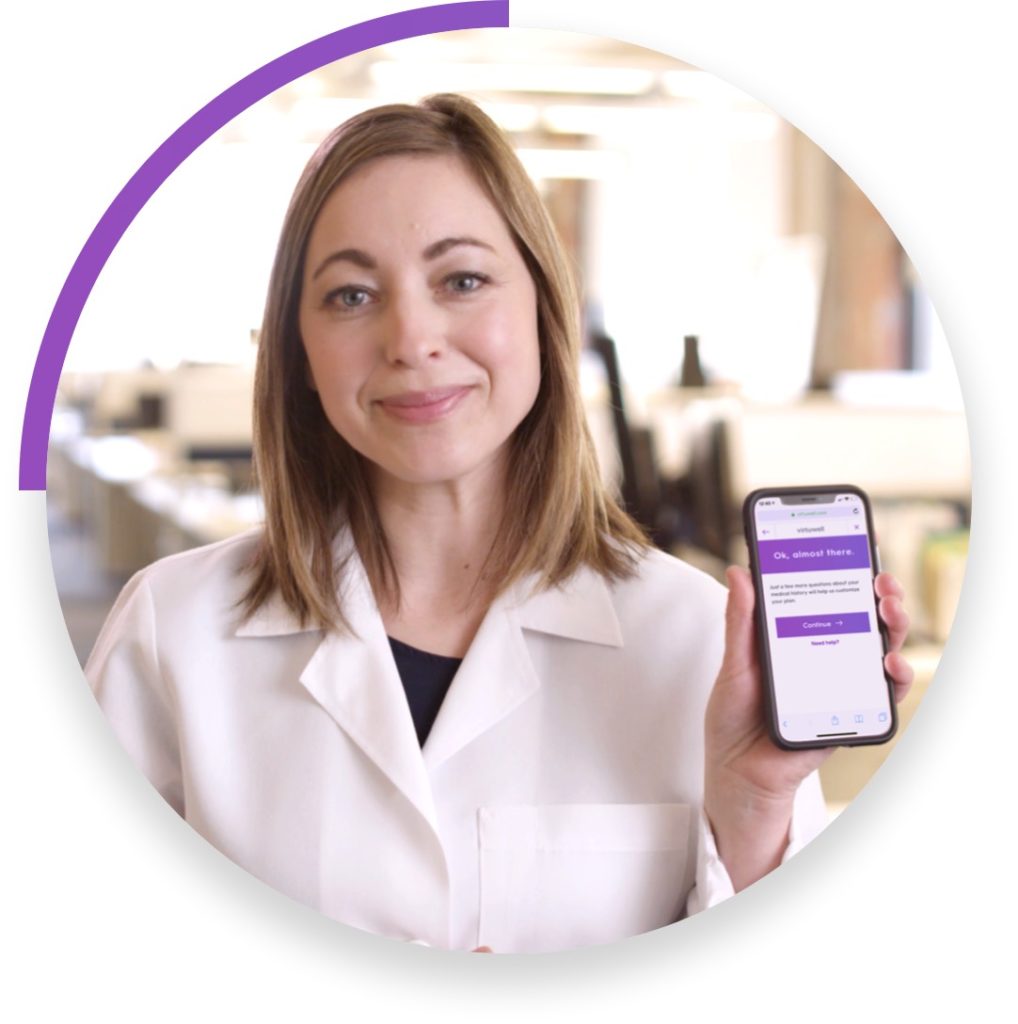 Know your cost
A visit is $54 or less with insurance
A Virtuwell visit is never more than $54. That includes any follow-up and questions along the way. While you don't need insurance to use Virtuwell, it can often bring the cost lower.
---
We're available now
Get treated today.