Your online


Pink eye

UTI

Acne

Flu

Asthma

Bug bite

Cold

Allergy

Rash


clinic.
Simple Q&A. Diagnosis by nurse
practitioners. Treatment ready today.
Get started
A step by step guide
How does online care work?
With Virtuwell, you can start a visit online 24/7 from the comfort of your home. There are no appointments, waiting rooms, or video capabilities required. In about an hour, you'll get a diagnosis, treatment plan, and prescriptions if needed.
---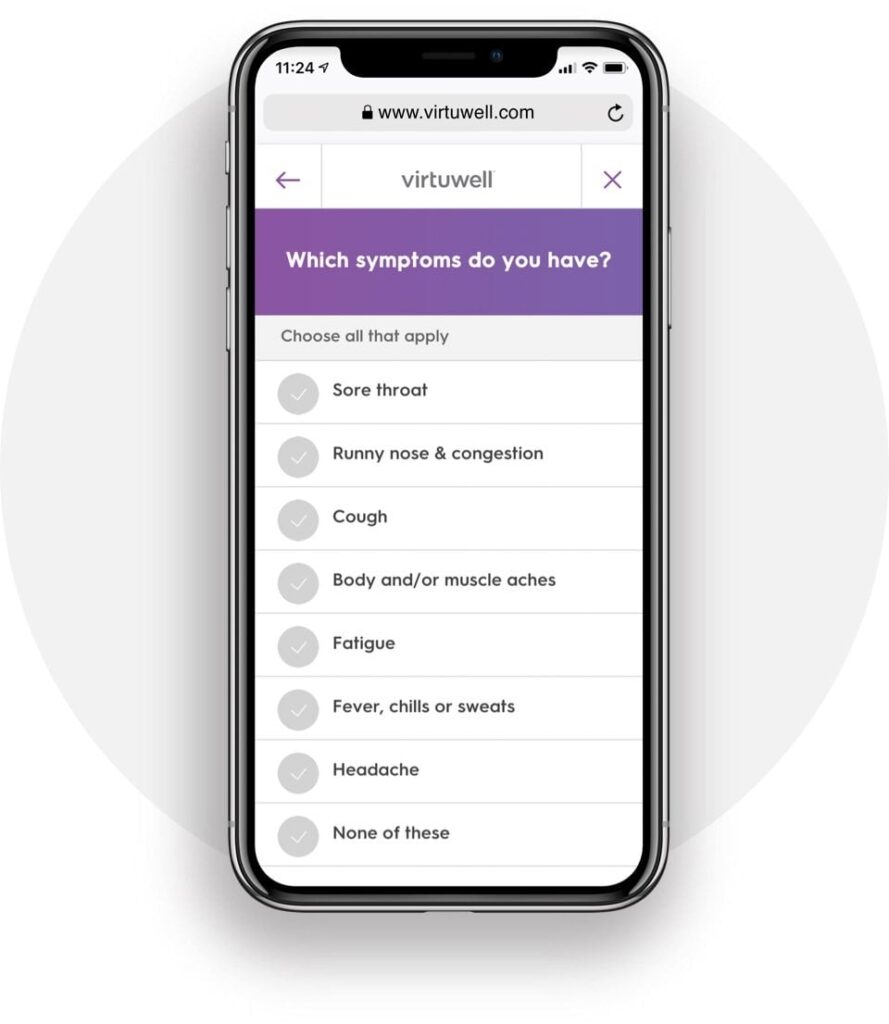 1. Answer a few questions

We'll guide you through a simple questionnaire about your symptoms.

2. Quick diagnosis by experts

Our certified nurse practitioners review your answers and create a treatment plan tailored to you.

3. Treatment and prescriptions

You'll get a text and email when your plan is ready. If needed, prescriptions are sent to your favorite pharmacy.
Real people
Always a human connection
Board-certified nurse practitioners are at the heart of every visit. They create a custom treatment plan you can trust. And, they're available to answer any questions about your plan for free.
---
Our services
Ways we can help
Acne & Rashes
Bladder Infections
Pink Eye
Sinus, Cold & Flu
Yeast Infections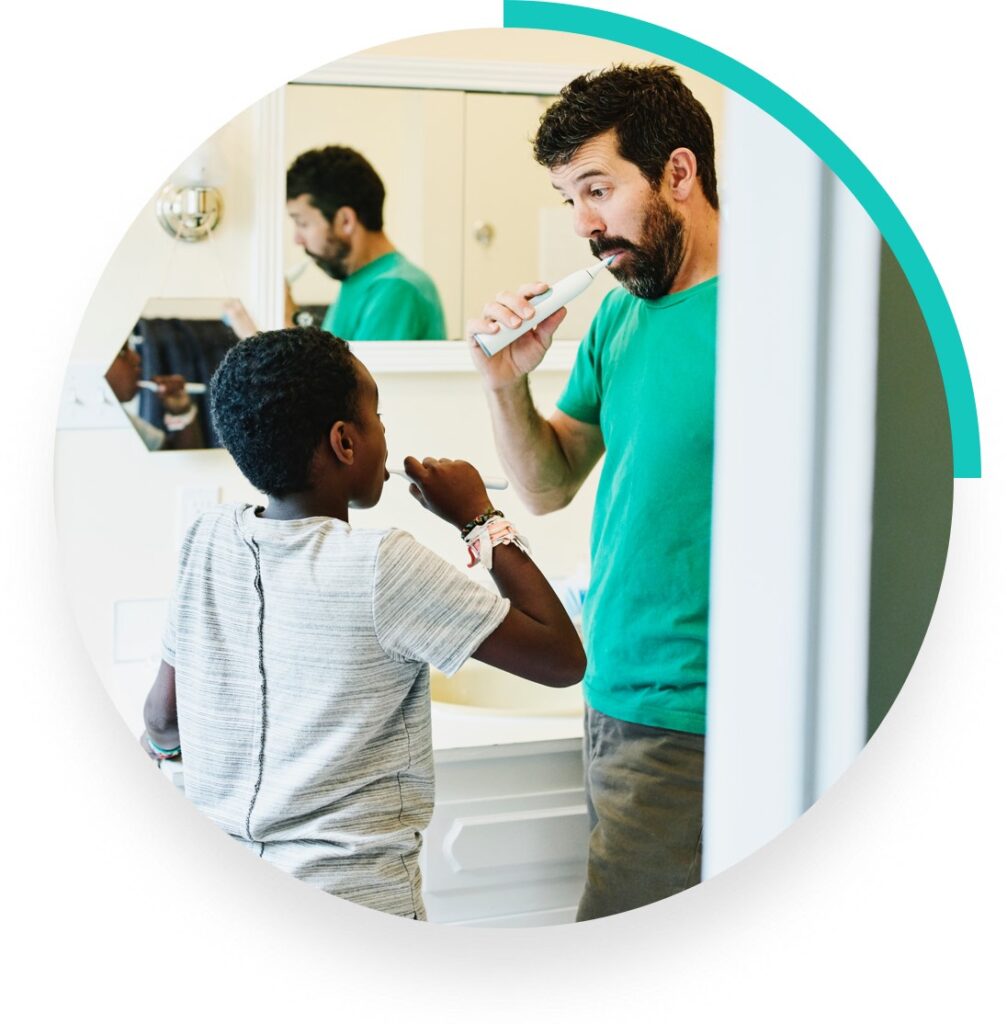 Treat your
Cough over coffee.
UTI on the fly.
Flu in a few.
Sinuses without PTO minuses.
Rash in a flash.
Pink Eye in a blink.
Simple price
A visit is $59 or less with insurance
A Virtuwell visit is never more than $59. That includes any follow-up, and questions along the way. While you don't need insurance to use Virtuwell, it can often bring the cost lower.
---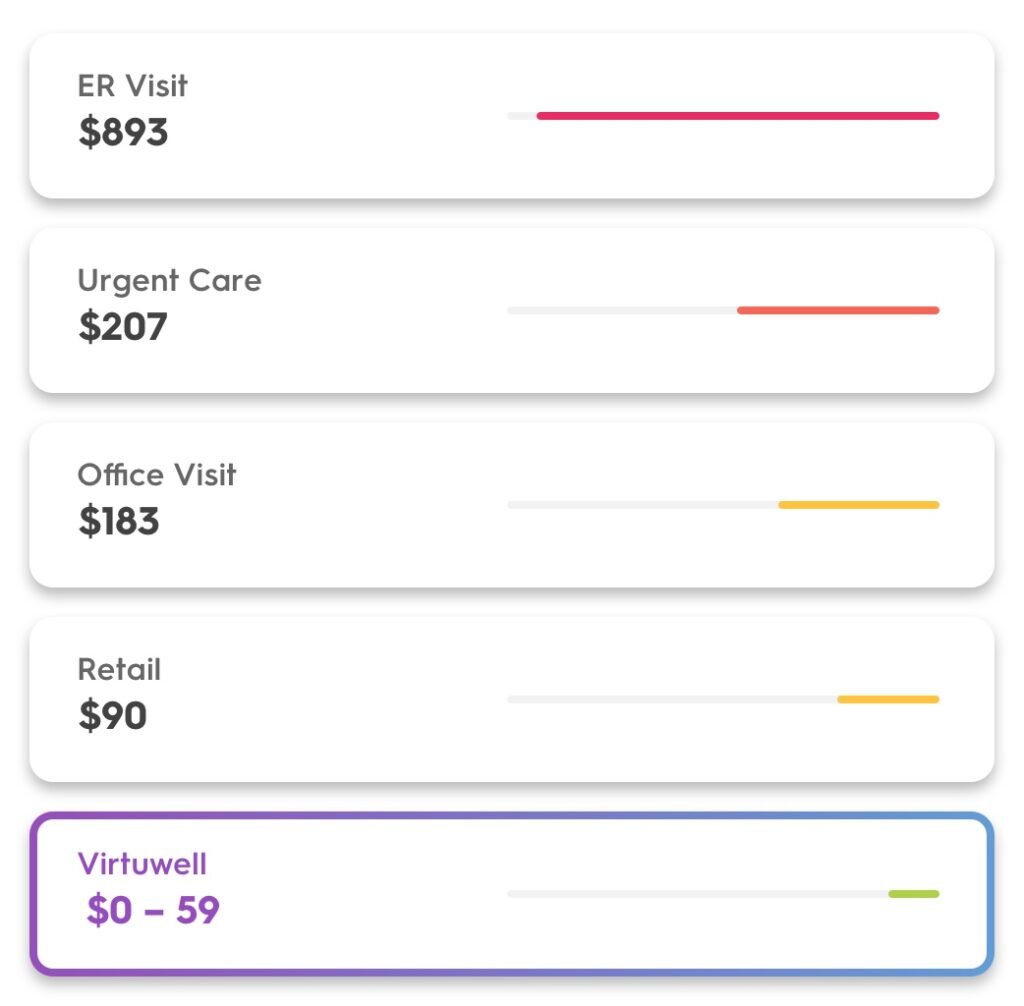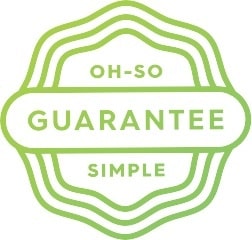 Try Virtuwell risk-free
Alongside our satisfaction guarantee is our promise that if we can't treat you, there's no charge.
Same-day treatment
Ready to give us a try?
Online treatment
Frequently asked questions
What does Virtuwell treat?

We treat a wide range of everyday conditions, similar to those treated at a convenience clinic or urgent care. Popular reasons to visit include:

Acne, Allergies, Birth control, Bladder infections, Cough and crud, Cold sores, Ear infections, Eczema, Flu (seasonal), Pink eye, Rashes, Sinus infections, STIs, Upper respiratory infections, Yeast infections and more. Check out our complete list of the conditions we treat online.

Do I need to make an appointment to meet with an online doctor?

No, unlike some services that require you to set an appointment time to chat online with a doctor, Virtuwell is an easy-to-use online interview that you can start at any time. Our board certified nurse practitioners review your answers, make a diagnosis and create your customized treatment plan.

Can Virtuwell really diagnose me without seeing me in person?

Yes, and here's why: We ask the same questions you'd hear in a doctor's office or urgent care, but online. Many simple conditions are accurately diagnosed with a thorough medical interview and, in some cases, a picture, too. An online diagnosis isn't right for everything, of course, and we don't treat conditions that require a physical exam or lab test. If we can't treat you, there is no cost for your visit.

How much does Virtuwell cost?

Using Virtuwell costs $59 per visit. We also bill insurance, which may lower your payment. Treatment plans include your diagnosis, recommended medications—including a prescription, if you need one—what to expect when following your treatment plan and future prevention tips. Plus, any follow-up care related to the visit is always included, free of charge. Remember: There is no cost if Virtuwell can't treat you.