Complete at-home care delivered.
Your 24/7 clinic now offers same-day medication delivery with Capsule.
A simply smart partnership
Virtuwell and Capsule deliver the complete care you need
For more than a decade, Virtuwell has been your friendly 24/7 clinic making diagnosis and treatment of common conditions easy, fast and affordable. And things just got a whole lot easier and faster – with no extra costs – through our partnership with Capsule, a new kind of pharmacy that comes to you.
---
It starts with Virtuwell
Diagnosis by real people, really fast.
Our certified nurse practitioners diagnose and treat dozens of conditions. You can start your online visit anytime, anywhere – no appointment or video visit required. We'll ask the same questions you'd hear at a doctor's office, but by phone or through another device. In about an hour, you'll receive a personalized treatment plan, including any prescriptions or over-the-counter medication recommendations.
---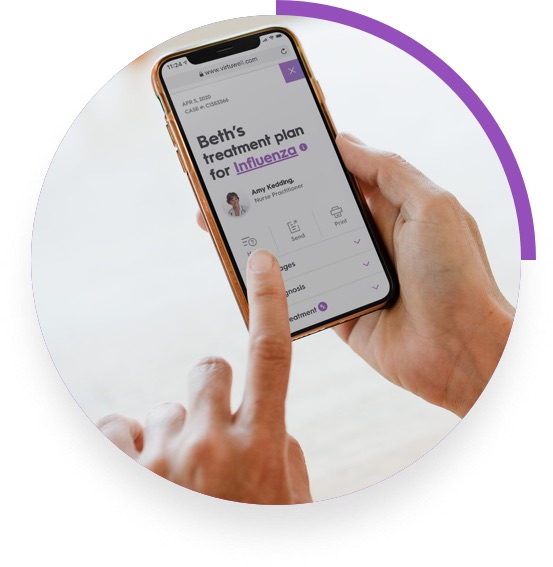 Capsule delivers the relief
Same-day Rx delivery
With your Virtuwell treatment plan in hand, getting your meds delivered is as simple as choosing Capsule as your preferred pharmacy when you check out. Capsule will then text you to schedule your free, contactless delivery. You can choose to have your prescription, and any over-the-counter medications, delivered to your home, office or anywhere else – someone just needs to be there to receive your package.
---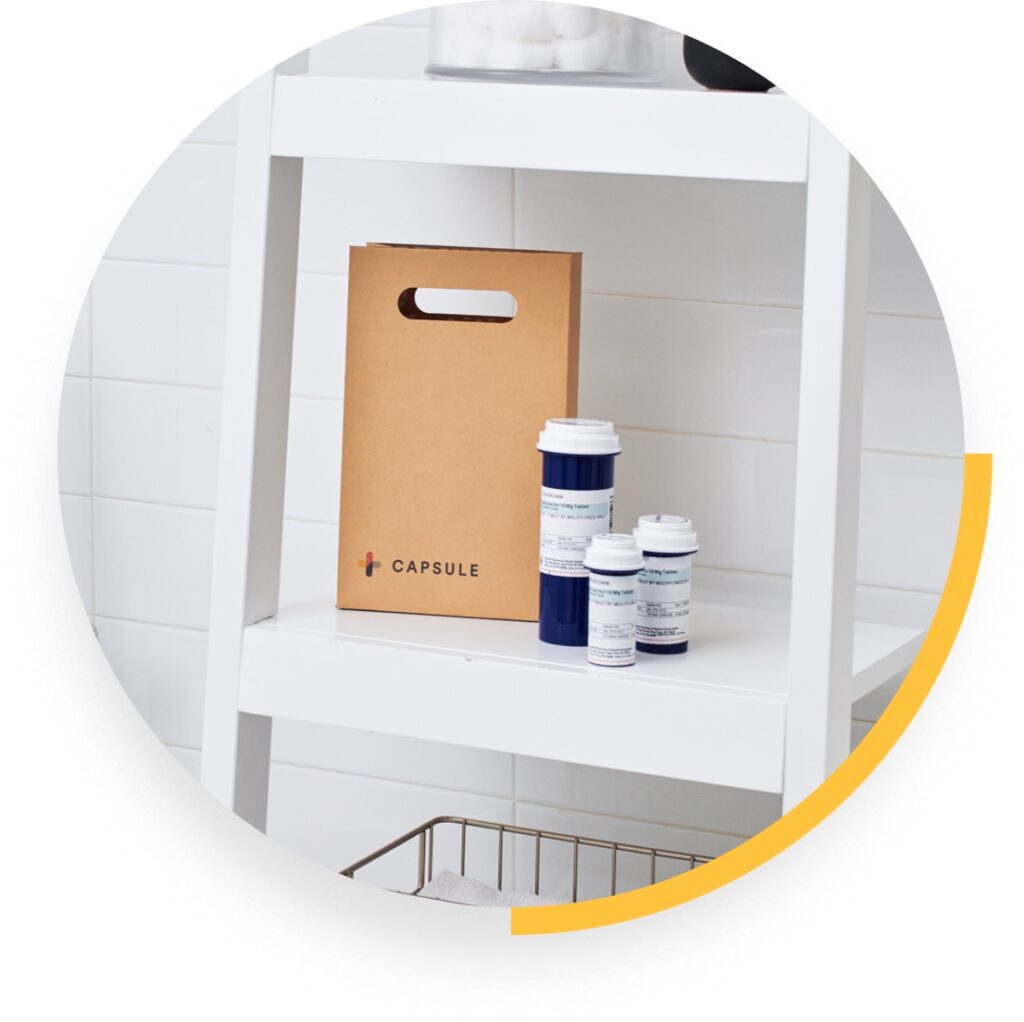 Affordable at-home care
No hidden fees or extra costs
A Virtuwell visit is never more than $59, and it can be even less with insurance. Plus, Capsule's delivery service is always free. You'll only be charged what you normally pay for prescriptions – nothing extra.
---
Our services
Help you can count on when you need it most
Refills for asthma rescue inhalers without leaving home
Relief for bladder or yeast infections when you're stuck at the office
Pink eye meds before your next day care drop-off
Antivirals and over-the-counter meds to treat the flu, colds or sinus infections fast
And oh-so-much more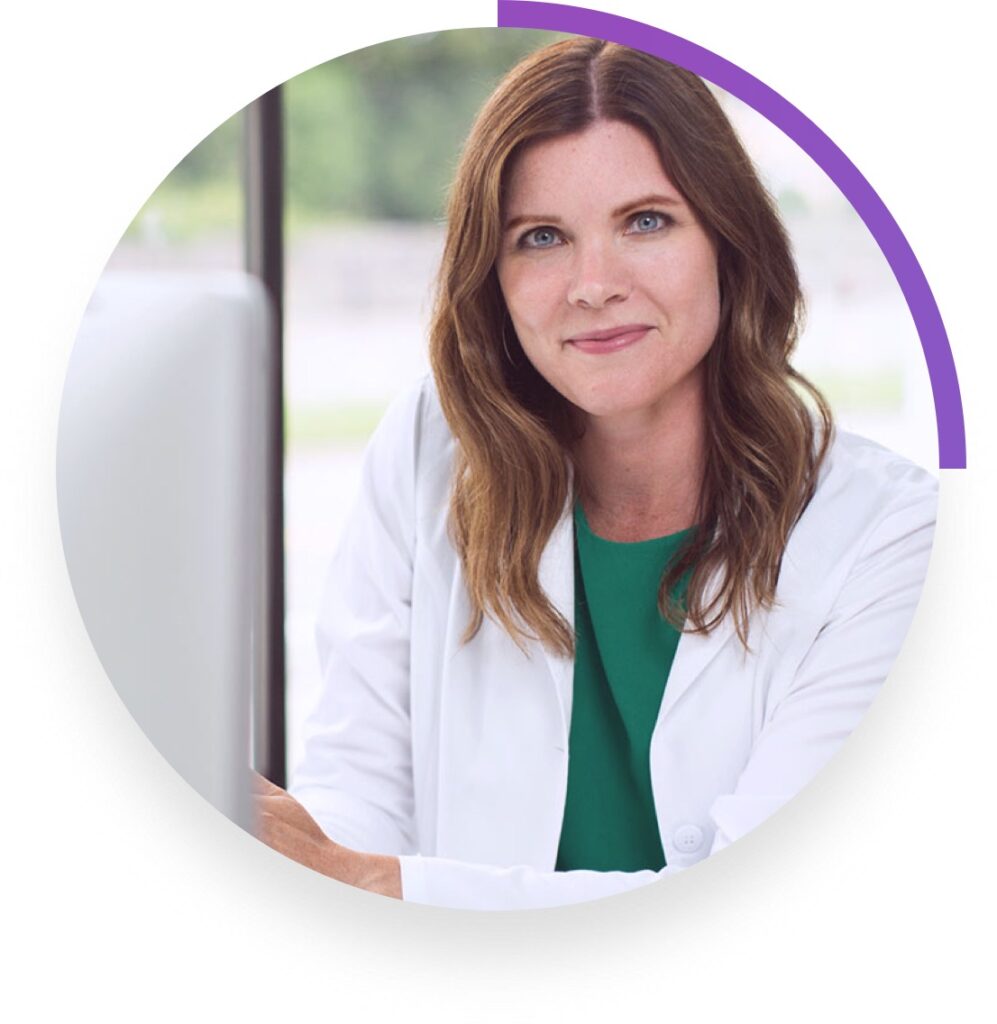 Simple is better
Take their word for it.
---
"It was fast and easy and I got updates which was nice. It let me know when and who was looking at my information. Would totally use again."
Verified customer
"I chose to use Capsule for my prescription for the first time and they were amazing! I had my diagnosis within minutes and my meds within 2 hours."
Verified customer
Diagnosis + Rx Delivery
Get taken care of.
Frequently asked questions
How much will having my prescription delivered cost?

With Capsule, delivery is always free – you only pay the price or your copay for your prescription. This is the same price you'd pay at an in-person pharmacy.

Can I use my insurance for prescriptions through Capsule?

Absolutely. If you choose Capsule to fill and deliver your prescription, they'll look up your insurance information. Then you'll have a chance to review your information and confirm your cost with Capsule.

When can I expect Capsule to deliver my medications?

After you receive your treatment plan, Capsule will send you a text within one hour to schedule your delivery. Most prescriptions can be delivered same-day. But if your order is placed after 7 p.m. on weekdays or 3 p.m. on weekend days, you may receive your delivery the following day.

What are Capsule's delivery hours?

Capsule delivers between 10 a.m. and 10 p.m. Monday through Friday, and between 10 a.m. and 6 p.m. on Saturdays and Sunday.

Where can I get my prescription delivered to?

Capsule can deliver to your home, office or anywhere else you choose as long as the location is within their delivery zone and someone is there to receive the package. All deliveries are contactless.

Find out if Capsule delivers to your zip code.

Can I get other medications through Capsule?

Yes. In fact, you can transfer other prescriptions to Capsule. Just go to Capsule.com to get started.

You can also receive common over-the-counter medications like ibuprofen or aspirin through Capsule, too. You can have these medications added to your prescription order, or simply text Capsule to order and set up a delivery window.

What if I don't want to use text messaging to set up my Capsule deliveries?

No worries. You can choose for Capsule to call you to set up your delivery and complete your payment.

What if I decide later on that I want to use a different pharmacy for my prescriptions?

That's no problem. Just open your Virtuwell treatment plan, select "Help" and then "Request a callback" to change your pharmacy.

Still want to learn more? Visit capsule.com/faq