At Home STD Test Kit
Private testing for chlamydia, gonorrhea and trichomoniasis
---
Order Kit
Get peace of mind
Why is STD testing important?
Common STD/STIs including chlamydia, gonorrhea and trichomoniasis often don't have visible symptoms, but if left untreated can have life-changing health impacts including infertility. Whether you're experiencing symptoms or taking proactive steps, it's now easier than ever to take care of your sexual health with our home test kit.
---
A look inside
What's in the STD test kit?
Step-by-step instructions
Sterile swab
Collection tube
Protective bag with absorbent cloth
Pre-paid envelope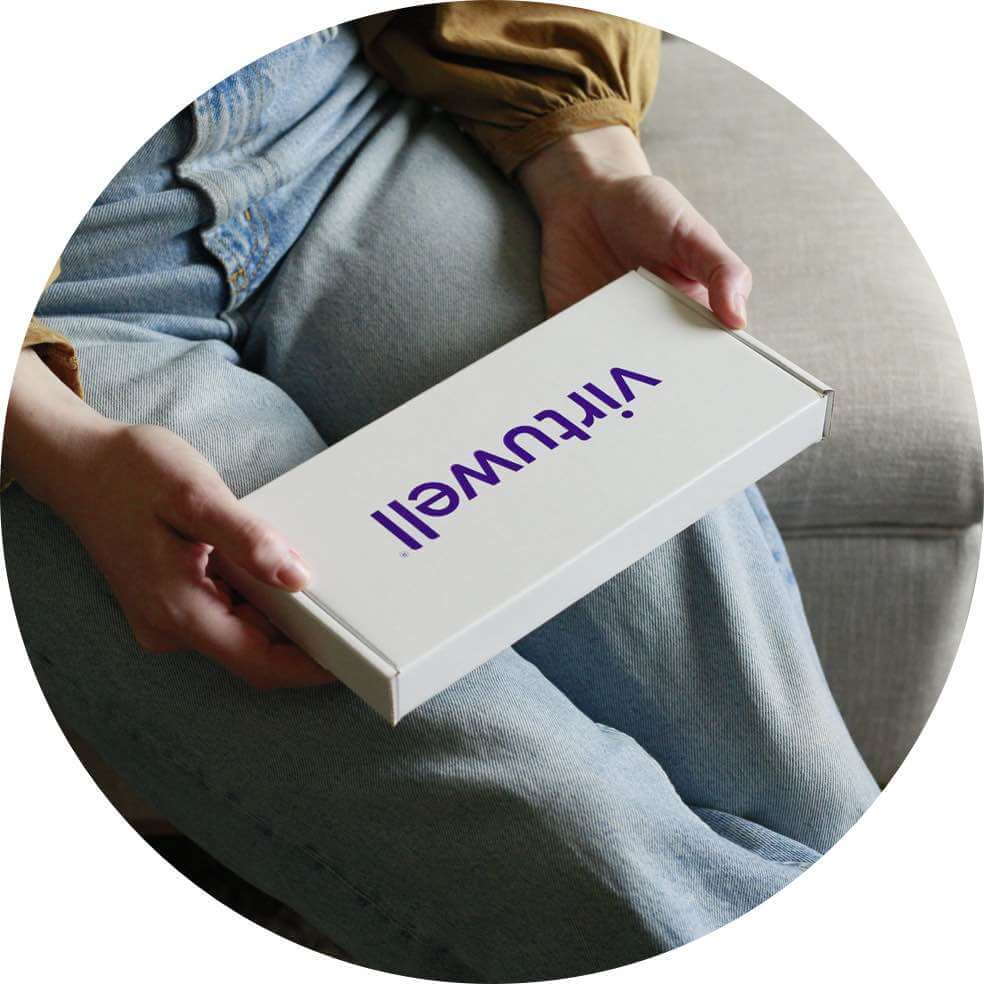 Simple + Safe
How does at home STD testing work?
You'll collect your sample from the privacy of home using the vaginal swab included in your kit. Test results are typically available within a few days after you've returned your sample – you'll receive a text and email the moment they are ready.
---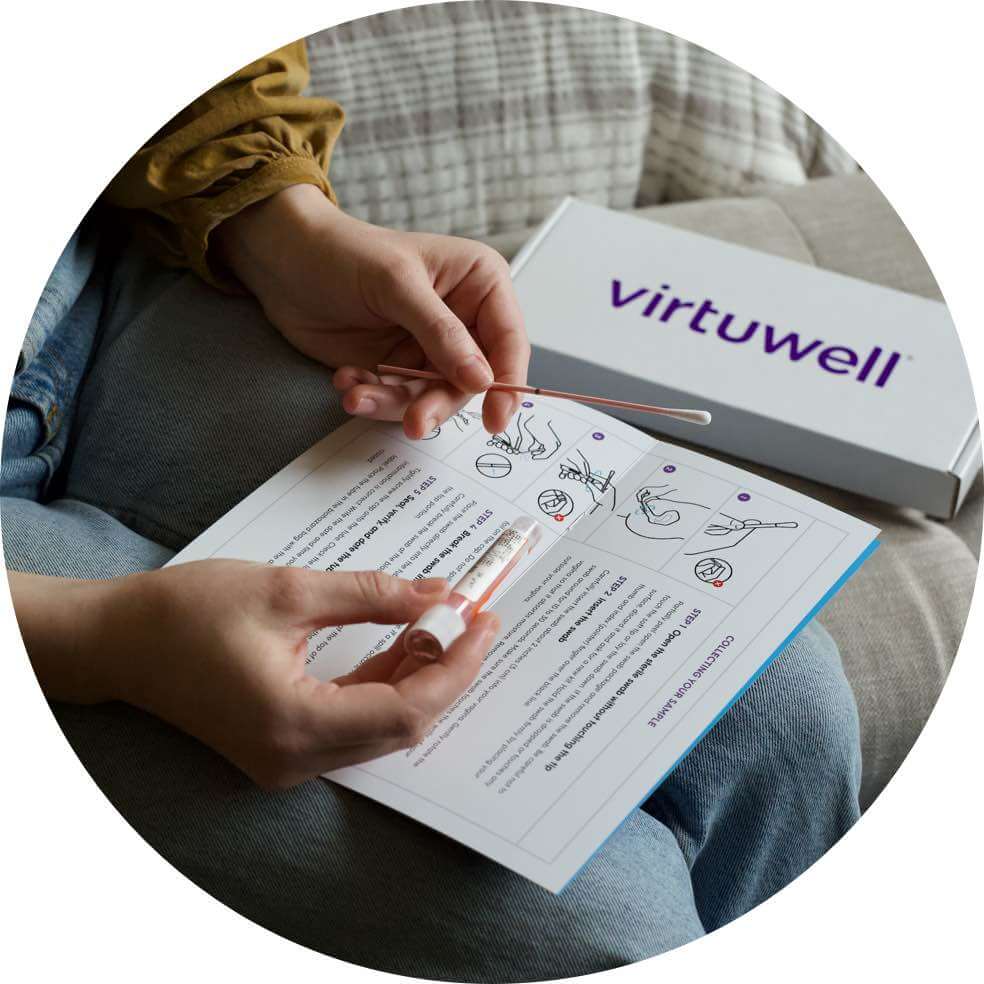 1. Order your test kit

In about a week, your kit will arrive to your home in discreet packaging

2. Collect your sample

We'll provide easy-to-follow instructions to complete your vaginal swab sample

3. Return kit to lab

Use our prepaid shipping envelope to return your kit safely to our lab
Expert review
Results and Guidance
If you test positive, our certified nurse practitioners will review your results, recommend next steps, and explain your treatment options.
---
Who we treat
Who is at home STD testing for?
Women ages 18 -75
Those who live in AZ, CO, CT, IO, MI, MN, ND, PA, SD, VA,WI
Those currently experiencing symptoms
Or those who are seeking a preventive screening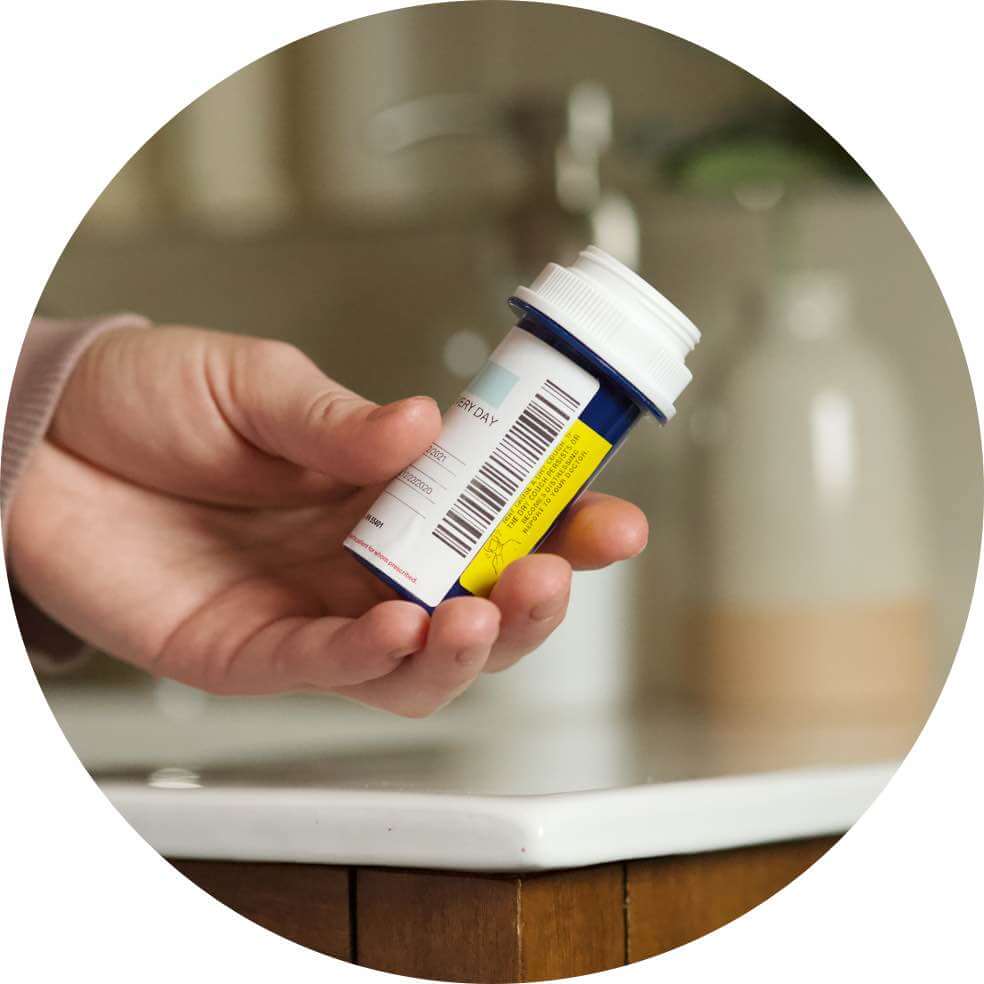 Simple pricing
How much is an STD at home test?
Our at home STD kits are priced individually so you only pay for the testing you need. Our 2-panel kit is best for those without symptoms looking for preventive STD screening. However, if you're experiencing symptoms it's best to be tested for the most common STDs included in our 3-panel test.
---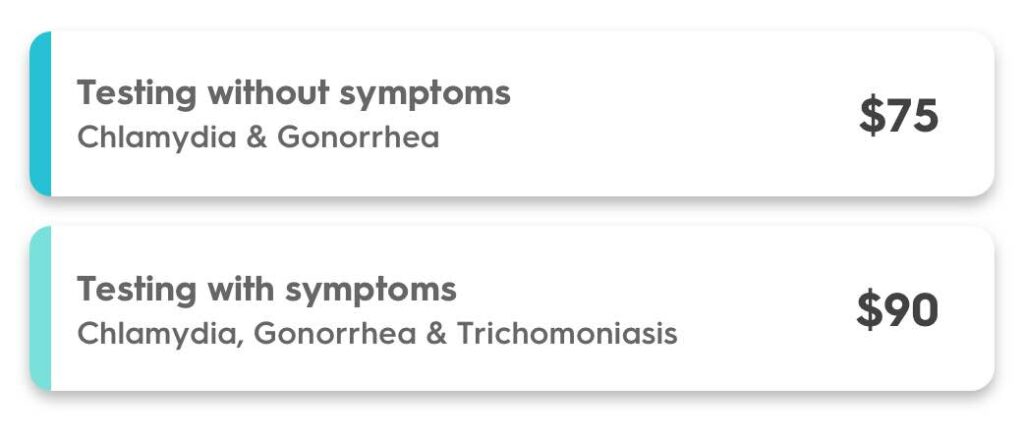 Ready to get started?
Take control of your sexual health
At Home STD Test
Frequently asked questions
What's the difference between and STD and STI?

Sexually transmitted disease (STD) and sexually transmitted infection (STI) are two terms that are commonly used to describe infections such as gonorrhea, chlamydia and trichomoniasis, that are transmitted through intimate contact. While scientists may call out some technical differences between these terms, they are most often used interchangeably by clinicians and are essentially the same.

How often should you be tested for STDs?

If you're sexually active it's a good idea to be tested every year for STD's, even if you feel fine. Some STDs have no symptoms so you might not know you have one unless you get tested. You should also be tested if you start experiencing symptoms, or after having unprotected sex with a partner whose STI status is unknown.

What treatments are available for chlamydia, gonorrhea and trichomoniasis?

If you do test positive for any of these STIs, know that they are curable and can be treated quickly with antibiotics. Virtuwell can prescribe treatment or recommend next steps if you or your partner have positive test results. Learn more about STD treatment.

If my test is positive, is treatment included?

No. To keep your care as simple and affordable as possible, we separate the cost of testing and treatment. If you need treatment with your positive test result, you can start a new visit right away for only $59.

How safe and accurate are these tests?

Our at home testing kits contain the same tests and collection device trusted by many doctors' offices. And, we process your sample in the same laboratory used by care providers across our HealthPartners' clinics and hospitals. Our laboratory is Clinical Laboratory Improvement Amendments (CLIA) certified and accredited by the College of American Pathologists. The performance characteristics of this collection method has been determined by our laboratory and found to perform equivalent to provider collected samples.

Which lab processes the test kits?

Our laboratory is part of HealthPartners which is an award-winning nonprofit care system and health plan. Each test is processed by a HealthPartners Laboratory in Minnesota. Our laboratory is a CLIA certified high complexity laboratory and accredited by the College of American Pathologists. This means we have met or exceeded accepted laboratory standards of care. We also submit ourselves to regular inspections as well as maintain rigorous daily quality control and quality assurance metrics.